Rector: Rev Mary Styles
revmarye@gmail.com
01823 451189
Day Off: Friday
I'm Mary, Rector of the South Quantock Benefice. I came here in August 2016, after working in Rome for 16 years, and have fallen in love with Somerset and its people.
I have been discovering this beautiful area and beyond on my day-off rambles in the countryside and on the coastal path.
My aim is continue to learn more about Jesus and to live out and tell His story in my life and ministry – inside the church building and out in the community. I know that Jesus continues to work miracles today and would love to see our parishes increasingly used as places where people find healing, wholeness and peace. I'm also passionate about the environment, trying to change the way I live to protect and enhance this beautiful planet. My work makes me busy, but I always try to find time to have a chat, so do please get in touch.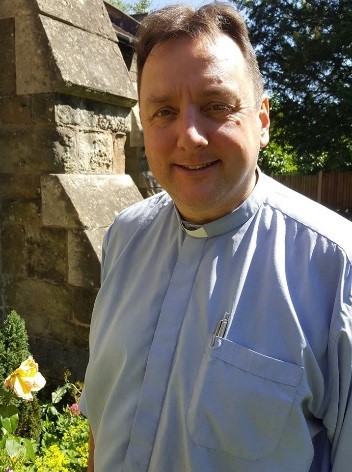 Associate Vicar: Rev Jim Cox
jimcox11@gmail.com
07967817337
Days Off: Wednesday-Saturday inclusive
I'm Jim. I was born and raised in Dorset, then after university settled in Birmingham where I was ordained and worked for nearly 30 years. I now live in Cheddon as part-time priest within the benefice and can often be seen on working days in hi-viz on my bike. I'm married with three grown children and one granddaughter and enjoy watching the local cricket and rugby as well as occasionally stepping up to the crease myself.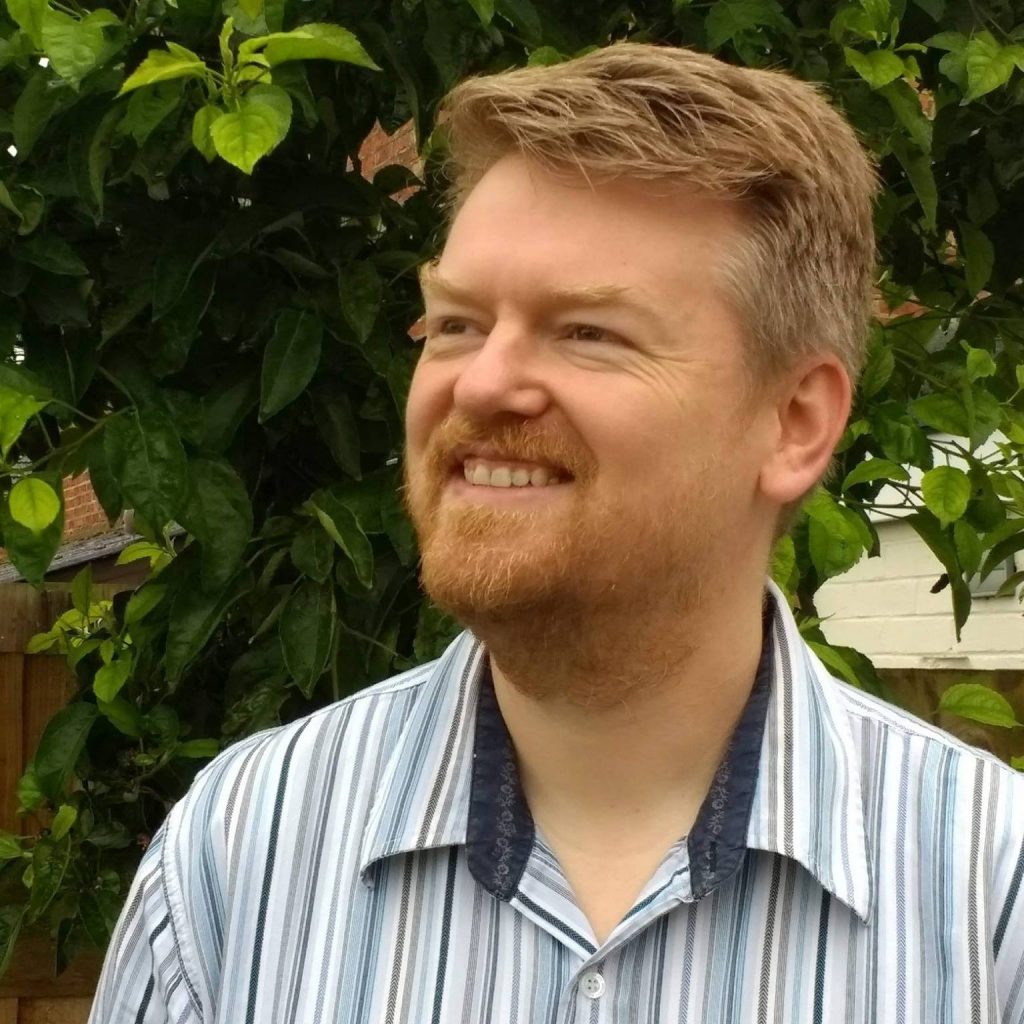 Paul Elliston – Bathpool Pioneer in The South Quantock Benefice
bathpoolpioneer@gmail.com
07765 388655
Day Off: Usually Friday
With a background in community development work overseas, I joined the team in July 2018 as a Pioneer focused on the new housing area of Bathpool (the first of nine full-time appointments in the Diocesan Pioneer Project). I have been running local events, such as a community picnic, and setting up groups where people can gather around common interests. I am also involved with the local school, helping to embed their values in activities and providing mentoring to children in need of additional support. At the same time, as I build relationships with people who aren't connected to church, I hope to create an environment in which the spiritually curious can encounter Jesus. In this, I work with my wife, Rachel. Together we have one son. In any free time, I enjoy watching and playing sports, walking, gardening, reading, cooking, photography and boardgames.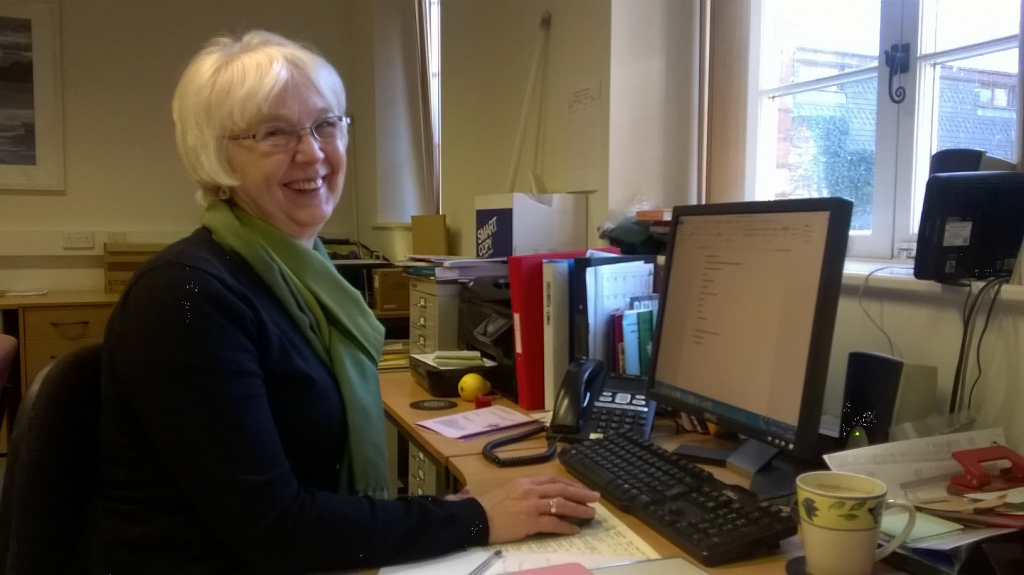 Michele Hardiman – Administrator
office@southquantockbenefice.org.uk
01823 451257
Mon,Tue,Wed & Fri 9am -2pm
The Benefice Office, c/o The Vicarage, Kingston Road,
Kingston St Mary, Taunton,
TA2 8HW
I'm Michele. I am always pleased to hear from you regarding Baptism, Thanksgiving, Weddings, Banns of Marriage, Funerals and any other questions or information you would like. I would normally be the first point of contact.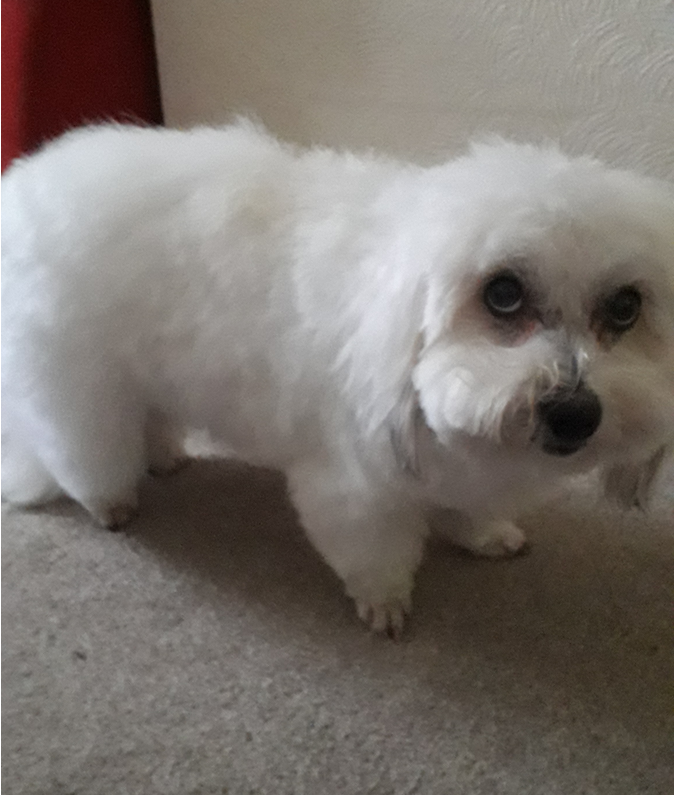 You may find on occasion
I have my trusty companion, Lily,
with me!
Christine Winter – Reader
I am Christine, the Reader in the South Quantock Benefice.  Being a 'Reader' is a strange term, it actually means a Lay Minister who is authorized by the church to preach and lead services, along with pastoral care and funerals.  As a creative person and originally trained in the arts, I enjoy using poems and monologues in my services, and in recent times creating videos for YouTube on Bible passages. I love to talk about my faith when asked, and to tell people how much God loves them and is there for them.
Lay Worship Assistants: Hazel Adams & Rosie Brown
Lay Pastoral Assistant: Corrine and Kate
Churchwarden – West Monkton: Hazel Adams & Andrew Davidson
Churchwarden – Kingston: Jan Holmes
Churchwarden Cheddon: Diana Taylor
Churchwarden Broomfield: Ann Powell