As the name suggests, the Benefice is situated in the beautiful Quantocks and their foothills. The Quantock Hills were the first designated Area of Outstanding Natural Beauty in England and, with an unique mix of Jurassic coastline, exposed heathland summits and tight wooded combes (valleys), it's not hard to see why.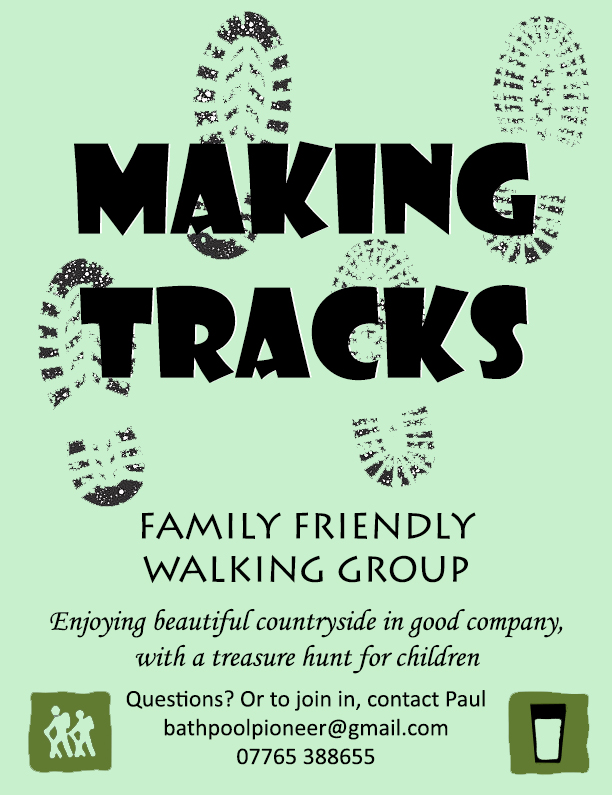 With the aim of exploring and appreciating the beautiful place in which we live as well as building community and improving health, we run one walking group and support another.
Making Tracks is specifically designed with families in mind, creating opportunities for children and adults alike to get away from it all, leave the ipad behind for a few hours and head to the hills, with treasure hunts to help keep the children entertained. Routes and their age-suitability will vary, but are mainly aimed at Key Stage 2 children and above. There is also usually a stop at a local watering hole along the way for some liquid refreshment and sustenance. If anyone is interested in joining a walk, please e-mail Paul.
As part of Take 5 Extra, Rev Tracey leads a monthly walk on the 3rd Thursday of the month if it falls within term-time. It departs from Cheddon Fitzpaine Primary School after the school drop off and heads into the hills to attempt a circular walk and chat at Fyne Court. This walk is open to all and anyone interested in joining can e-mail Rev Tracey.
We also support the "Walking For Health Group" associated with the Wednesday Café in Kingston St. Mary. The Group assembles in and leaves from the Church Car Park at 2pm on the 2nd Wednesday of the month for a gentle thirty minute walk around the village. This group is not for the hardened rambler, with a very gentle pace, and always finishes at the Village Hall in time for tea and cake at the monthly Café. Anyone interested should contact Jackie Aldrich (451696) or Paul Trolley (451312) for more information.
Within the beautiful surroundings of the Benefice, we also host nationally important gardens at Hestercombe and have our own four church buildings, which are all of historic interest. Recognising this, a Heritage Trail has been developed to provide walking and cycling routes around the area.